Safety nets are technical applications used to protect aircraft and ground from hazardous situations.
Technically they are generated through a mix of inputs (transponder data, radar, etc.), concatenated with a logical analysis, leading to the emission of a warning message to controller or pilot. This article focuses on the ground-based safety nets. For airborne safety nets like Collision Avoidance Systens (ACAS or TCAS), Ground Proximity Warning Systems (GPWS), etc please look at Skybrary's article "Safety Nets".
Air traffic controllers need to be familiarized with Safety Nets and to be able to make right decisions based on their insight, rapidly and without hesitation during moments of emergency. Accidents like the fatal 2002 Überlingen mid-air collision show what happens when the nets are not in place or wrong instructions are given to the pilots.
The radar and tower simulator needs to be equipped with the latest version of existing safety net. We strongly advocate that simulated safety nets even exceed those, available for the ANSP. Especially in the basic training, controllers should not only be qualified on the existing technologies but also be prepared for the future, and for the technologies to come.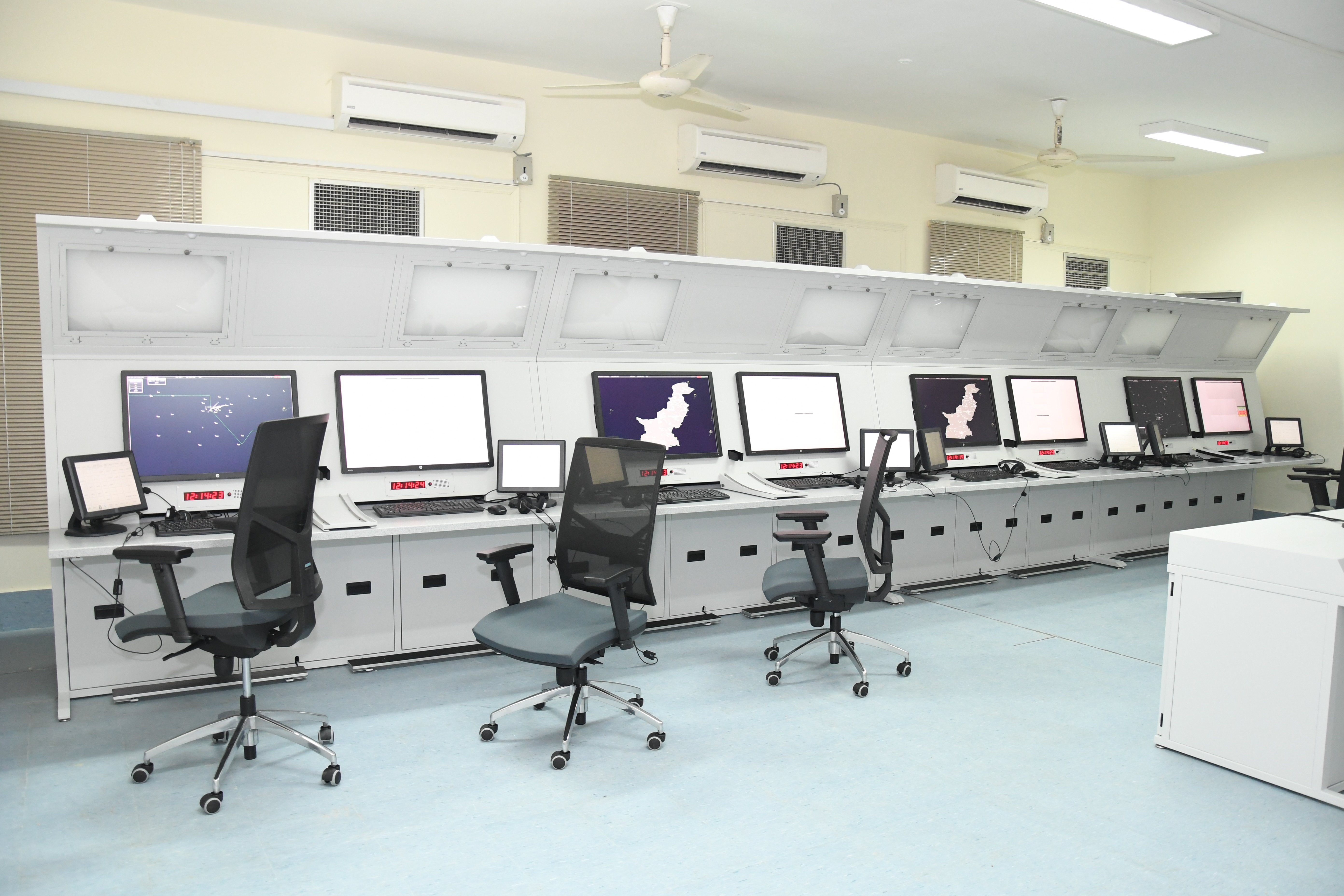 Using an operational module of safety nets with functions such as STCA, MSAW, DAIW, CLAM, RAM will allow to feed in live data; a feature that is of particular interest for the higher levels of qualification or during OPS training sessions, which are traditionally closer to the actually implemented solution.
Important Safety Net messages
As Safety Nets are an important feature, here some features in detail:
APM - Approach Path Monitor
Warning sent to the controller when aircraft get to close to the terrain or to obstacles during the approach flight to the airport


APW - Area Proximity Warning
Warning used to alert the controller on unauthorized penetration of an airspace


STCA : Short Term Conflict Alert
Warning used for aircrafts which are likely to conflict or collide. The parameters applied should be set according to the applicable separation as well as predictivity in time.


MSAW : Minimum Safe Altitude Warning
Warning is used when an aircraft is at an altitude of less than the minimum altitude in an area, Minimum Sector Altitude including predictivity in time. The associated airspaces should be defined in the airspace database as 3D volumes. In addition we suggest that rules are user configurable.


DAIW : Danger Area Infringement Warning
Warning used when the aircraft enters the danger area including predictivity in time. The associated airspaces (Danger Areas) should be defined in the airspace database as 3D volumes. Like above, particular rules should be user configurable.


CLAM : Cleared Level Adherence Monitoring
Warning emerging at the time of difference of CFL and PRL / Mode-C / ADSB Level exceeds the allowable tolerance (VSP) and / or and when the aircraft passes the level permitted by ATC.


RAM : Route Adherence Monitoring
Warning used for flying aircraft if it deviates from its flight route, on specified parameters.


DUPE : Duplicate Radar Track Warning
Warning used when there is an MSSR duplicate plane identified that appears in ASD.


RAIW : RVSM Area Infringement Warning
Warning is used for aircraft that do not comply with RVSM requirements but have intended level on RVSM level band. RVSM rules as per aviation standards should be applied together with the RVSM capabilities and flight properties set.


Warning for emergency flight SSR codes
Warning for emergency flight SSR codes include:

Transponder set: 7500 (code for unlawful interference / hijacking)
Transponder set: 7600 (code for radio communication failure)
Transponder set : 7700 (code for emergency)
General Warning Message
The simulator should allow for custom warning messages, to be defined in the simulator
Let us talk on your Safety Net requirements and Stay tuned by subscribing to our regular posts!