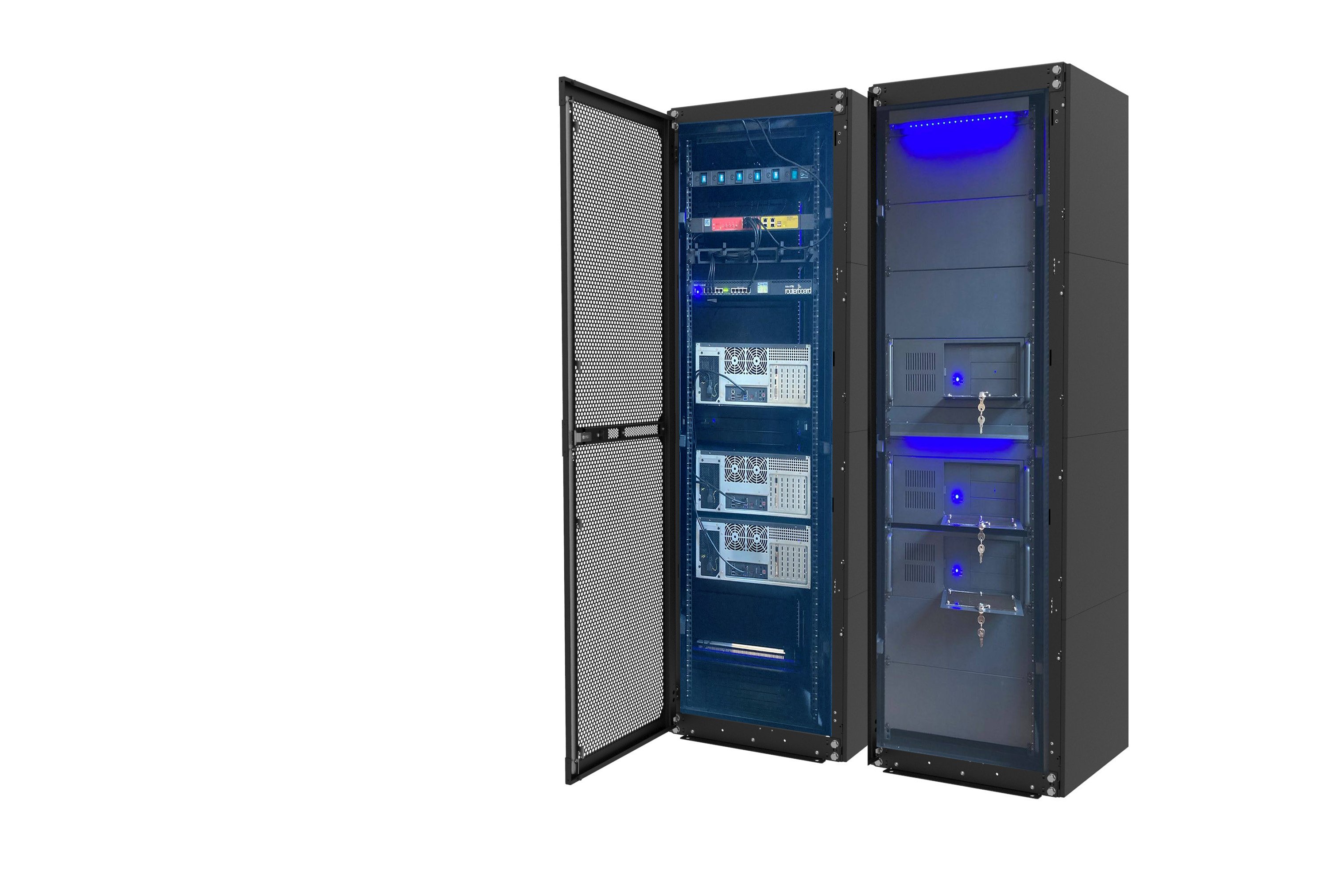 SkyRack ATC - 2 sides for perfect training outcome
A clean ATM-grade server cabinet on the front side.
A multitude of options for the trainer to degrade the system
on the rear-side (and through his software control panel)
EASA's Easy Access Rules for ATM-ANS (Regulation (EU) 2017/373) and ICAO Doc 10057 require ATSEP to be skilled on System Monitoring and Control.
An important part are
Facilities
Power

UPS and battery,

Environmental (heating,
cooling),

Fire and security

etc.
DP
Servers
Applications (e.g., FDPS)
Databases
Data communications
etc.
SkyRadar provides the SkyRack ATC as infrastructure for monitoring and control exercises with SkySMC, the pedagogical, but fully operating monitoring and control solution. SkyRack is not a stand-alone infrastructure. SkySMC can connect concurrently to Surveillance Infrastructure like the NextGen 8 GHz Radar, to our fully operational ATM system, to our virtual infrastructure or to any external system with standardized Object Identifier Codes (by ITU or/and ISO).
Server cabinet with rack
Software applications and databases installed on the server modules
Switchable network routerboard10 Ports for the selective interruption of network connection
Switchable power strip for the selective interruption of power supply
3 UPSs (min 3x750 W) with SNMP monitoring
Fan with thermostat
Fire detector with SNMP
LED illumination (blue)
Power strip for LED illumination
PREREQUISITES
SkySMC System Control and Monitoring
EXTENSIONS