Fire Fighter Training Aircraft for
Safety & Security training
Built on demand !
German security standards are the basis for this training aircraft for firefighters. All fires are PLC and SCADA controlled. Various fire sources can be provided i.e. turbines (various versions), oil spill, wheel, cockpit, cabin etc.
The systems are compliant to the international fire training facility standards (safety focus)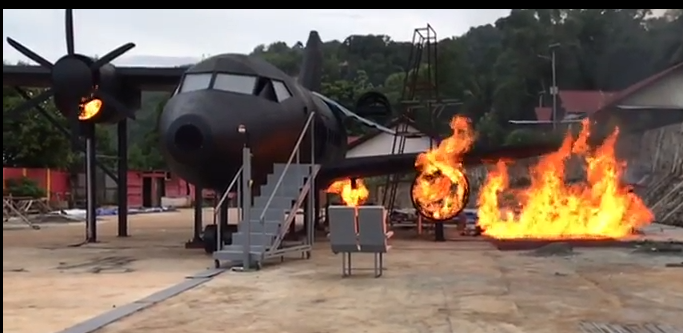 The systems comprise European safety PLCs, CAN-based safety bus emergency stop, gas leakage and temperature surveillance. All fire scenarios are relocatable within the system.
SkyRadar can provide specific aircraft types in the required scale including Boeing and Airbus passenger planes or helicopters.
Choose what European ANSPs choose. No compromise on safety.
Contact us and state your specific requirements. It will be our pleasure to help you conceive the most suitable and economical solution for your individual requirements.