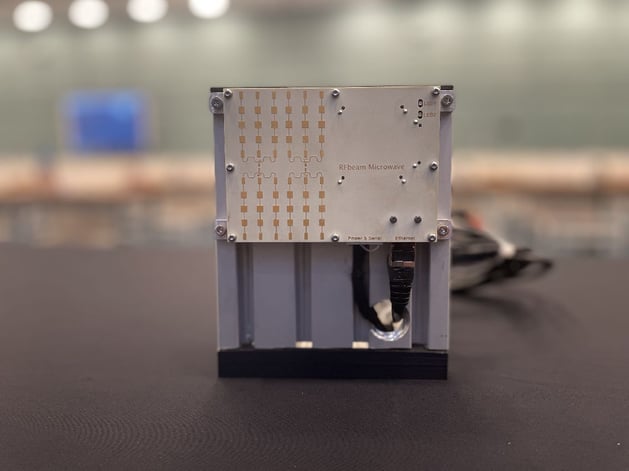 The FMCW base module is an extension of the NextGen Radar Training system. The abbreviation FMCW stands for Frequency-modulated continuous-wave radar.
The FMCW radar operates with one antenna (patch antenna) and provides applications as FMCW mode, Doppler, etc.
The FreeScopes software allows for comfortable control of the system, providing multiple ways of visualization such as FMCW Fast Fourier Transform, Doppler, IF Signals or the VCO Ramp. The software also provides calculation and visualization for the Synthetic Aperture Radar extension.
This training tool has been developed for training and research in civil aviation, universities and industry. It does not include any special military features.

The FreeScopes applications in the PSR Base Module get active in a plug-and-play approach, as soon as the radar on its own, or in conjunction with the SkyRadar CloudServer are plugged in.


Operating Modes
Scopes (enabled through FreeScopes)
A-Scope
B-Scope
Plan-Position-Indicator (PPI)
Amplification
Filters and Signal Treatment
Sensitivity Time Control (STC)
Signal Threshold and Limiter
Range Calibration and Extension
Cutting out selections of the signal range
Moving Target Detection and Indication
and more
PREREQUISITES
EXTENSIONS