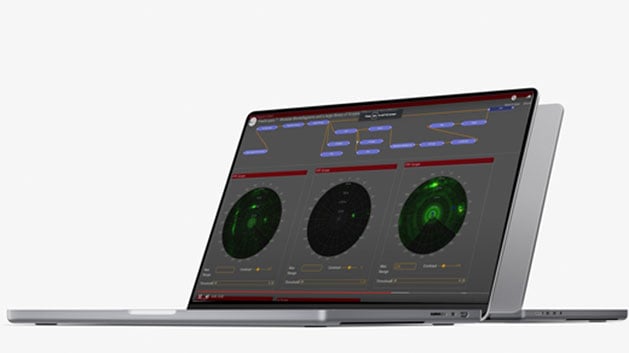 NextGen Training Systems for Aviation Academies & Universities
#1 Global Supplier of Aviation Training Equipment from Radars to Tower Simulators
The FreeScopes Basic I is the basic software package for the Digital Signal Processing & Radar Control Center in the modular SkyRadar solution.

It also includes the hardware control environment, managing all components of the radar training system's hardware. It includes a user interface for the trainer / teacher where specific hardware features can be controlled.

The users are enabled to do manipulations independently on their computers. Free-floating panels of the FreeScopes Control Center allow each student to set up his own signal conversion chain, analyzing raw data, data after FFT, STC etc.
Control environment for the connected radars and systems
A-Scopes
B-Scopes
PPI
Tx Power Control
Source Suppression (DC suppress)
Static Threshold
STC
C-FAR (1D)
FFT (1D)
IQ Data Block (I, Q)
MTI
PREREQUISITES
EXTENSIONS