Mobile Target Positioning System
Part #: SkyRadar PSR-Target-Ver.5.0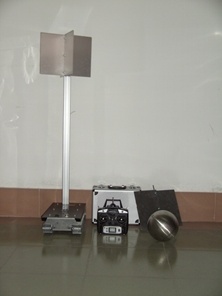 Description
For indoor and outside experiments the chain-driven remote controlled moveable device is able to move freely in the laboratory without any of the limitations of a target table or a rail system. It is part of SkyRadar's Radar Training System.
Parts
The Moveable Target Positioning System consists of:
One (1) remote controlled track vehicle including batteries
One (1) remote control including batteries
One (1) pod with mounting possibility
Three (3) targets
Prerequisites
Extensions
whole Family of SkyRadar Modular Radar Training System
Features:
The sub-system is able to carry various radar targets easily connectable to the target system without the requirement of any tools.
Different targets representing various radar cross‐sections (RCS) are supplied with the Radar Training System, including a corner reflector (retro‐reflector) consisting of three mutually perpendicular, intersecting flat surfaces.
The multi-channel remote control set includes a radio remote control system that controls the mobile device. Its proportional control channels allow driving, steering and control functions to be remotely controlled independently from one another. The ergonomic housing fits comfortably into your hand and allows for an easy and safe operation of the model and the transmitter.
The drive control system is designed to comply with the current requirements of the current European and national guidelines. A chain-drive insures highest maneuverability to support all possible trajectories. It includes:
A servo-drive system operating with highly versatile chain-drives.
Built-in BEC system supplying the connected receiver incl. servo with the necessary voltage.
A control LED on the front of the drive control system informing on the corresponding control state of the drive control system during operation and adjustment.
Contact us and ask for SkyRadar's modular radar training system.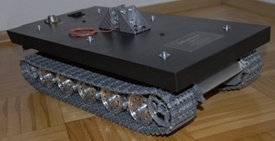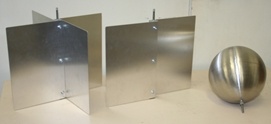 .
SkyRadar Modular Training System - Target System

For inside and outside experiments the chain-driven remote controlled moveable device for inside applications is able to move freely in the laboratory without any of the limitations of a target table or a rail system

Brand: SkyRadar Modular Radar Training System

Manufacturer: SkyRadar

Model: SkyRadar PSR-Target-Ver.5.0

Product ID: SkyRadar PSR-Target-Ver.5.0

price on request, New