In 2021, SkyRadar introduced the NextGen Training Radar Suite. It featured the 8 GHz Pulse radar. Now several extensions are available like a pseudo-noise radar (PSR), or the FMCW. This concept turns the NextGen into a platform, allowing to add virtually any radar, sonar or sensor.
The underlying idea is to provide a system which can be used as training or testbed for any radar (ATC, industrial, 5G, automotive, eHealth etc). The rapidly growing FreeScopes DSP system provides the analytics environment for real-time experiments and measurements.
The NextGen system consists of a radar box which includes the Digital System Processing Hardware and several supporting systems.
On top, the system comes in the standard version with an aluminum frame, holding a horn-shaped box with transceiver and antenna, and a parabolic reflector
Below you find the first extension, the rotary tripod, a step motor which rotates the radar from 0 to 10 rev/min.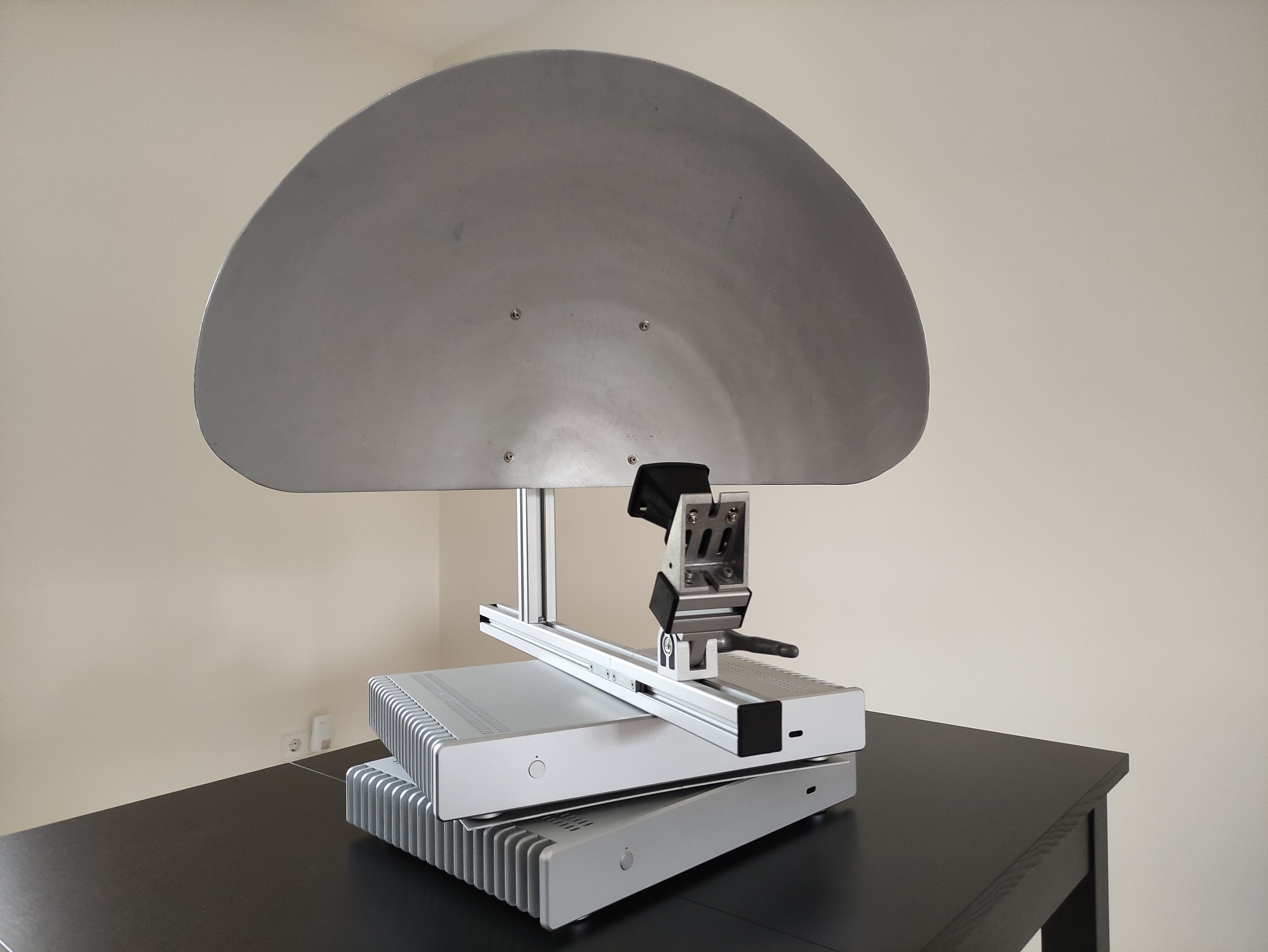 The aluminum frame sits on a rail system. It can be easily removed and replace by an extension like the PSR which will sit on the rail system. No tools are needed.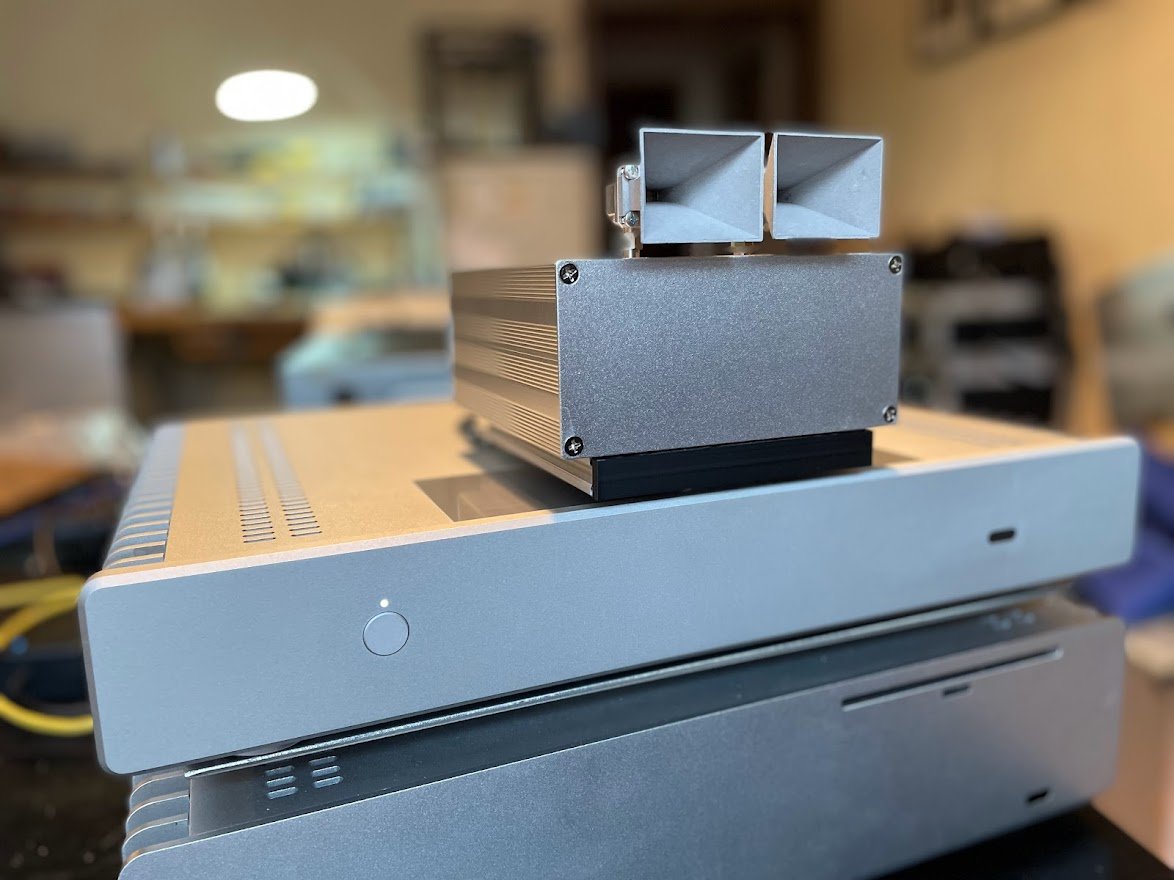 In seconds the PSR extension can be connected to the lower box, requiring just a USB and the power cable to be plugged in.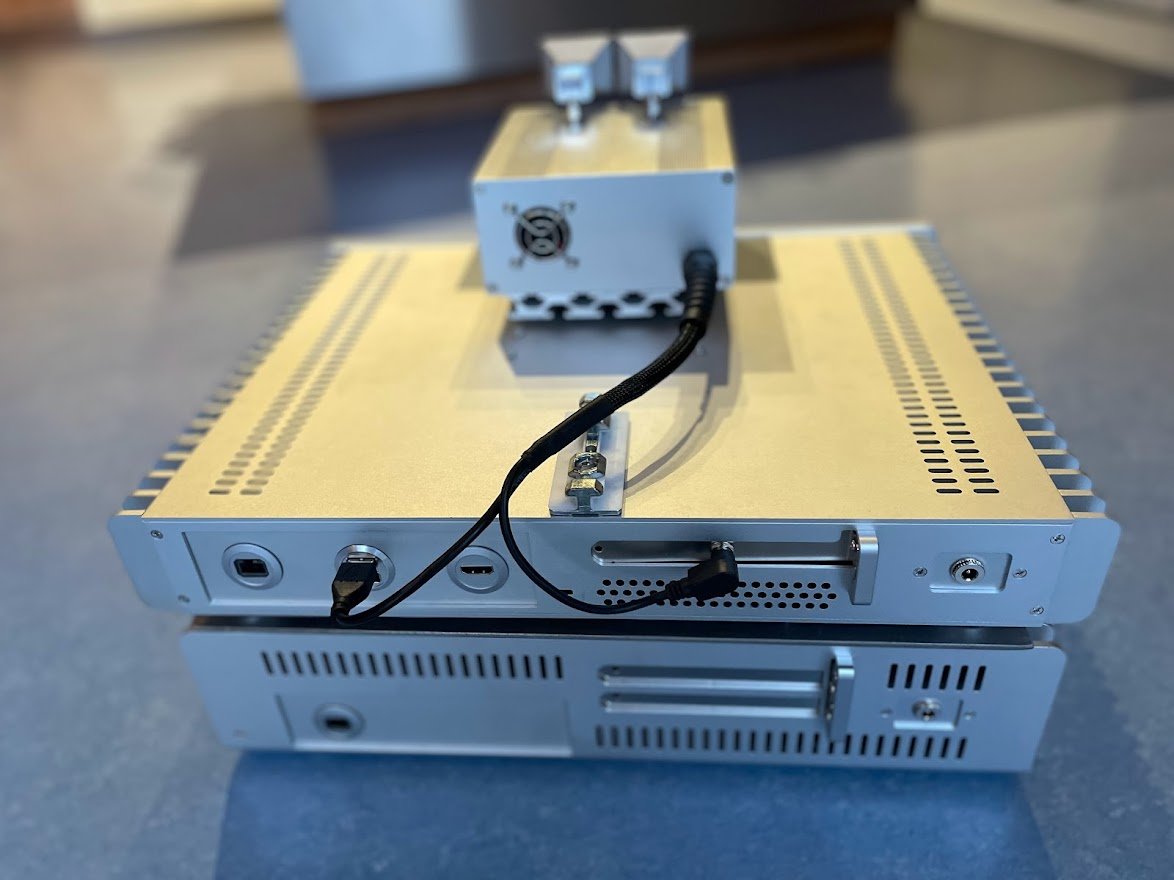 The video below shows the PSR Extension to the NextGen box, analyzed with FreeScopes Basic I and FreeScopes Basic II.
Currently we provide as extensions the 24 GHz PSR (pseudo-noise), the 24 GHz FMCW, the sonar extension. Other sensors are in preparation.
Talk to us to learn more.