When IATA first introduced the e-Cargo process, it received a very positive echo, as promises to enhance end-to-end efficiency and safety of the whole air cargo supply chain. But many airports and aviation academies ask the question of how to best implement the process and how to qualify the concerned personnel. This article has the answers.
The best approach is to follow the MOP process, which stands for 'Cargo iQ Master Operating Plan". Cargo iQ is an IATA not-for-profit membership initiative, set up with an objective to create and implement quality standards for the worldwide air cargo industry.
The group comprises about 80 major airlines, freight forwarders, ground-handling agents, trucking companies and IT solution providers. On a recent estimate, 10 million A2A ( airport to airport) shipments and Six million D2D (Door to Door) shipments measured annually, while the annual data exceeds 110 million lines per year. The industry standard is endorsed by TIACA, the Airport Services Association (ASA), the Cool Chain Association (CCA), and ULD Care, a non profit Canadian organization whose scope encompasses any aircraft unit load device (ULD) activity.
Cargo iQ Members recognized the need to develop a Master Operating Plan (MOP) to support implementation of quality management processes and metrics, using standard approaches. The Cargo iQ members work together to define the processes behind the air transport of cargo to measure success and continuously improve the value of airfreight for customers.
In simple terms, the MOP records each shipment process from the shipper to the consignee that comprises 19 main processes and 78 sub-processes.
MOP describes the key processes and sub-processes involved in transporting air cargo from shipper to consignee in a systematic and harmonized manner.
The Industry MOP is a generic description of the air transportation process, intended to be used by the whole industry. The document provides the air cargo supply chain with the first, industry-endorsed, standard description of the end-to-end process of transporting cargo by air with the objectives of:
Serving as the foundation for developing industry standards and best practices in areas such as e-freight, security, quality, and standardization
Facilitating discussions with regulators
Simplifying communication with partners in the supply chain
IATA recommends to all participants in the supply chain to use the Industry MOP when defining internal processes and in discussions with business partners.
The importance of MOP
There have been several significant developments in the way cargo shipments are processed in recent years. The areas addressed for improvement include, for example, air security, electronic freight management, paperless workflow and global compatibility compatibility across various IT systems and country regulations.
The Cargo iQ management recognized the need to evolve a MOP in an up-to-date and user friendly format to navigate the processes listed therein. The complete process has been summed up in a graphical workflow that is easy to understand and implement. Users can easily and rapidly access and navigate the MOP format. It is natural to expect that any process is an evolution and the MOP thus incorporates an enhanced method to present and control future adjustments.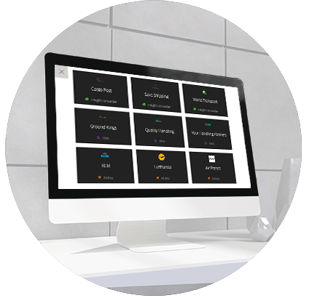 Additionally, the MOP is available for access by all participants in the air transport supply chain from shippers to consignees, as well as all service providers, involved in the actual transport of cargo and related activities.
The value of an Industry MOP however goes beyond this particular goal and this Industry MOP will provide all industry participants as well as air cargo representative organizations and associations with a common reference document useful for a number of activities, including:
Support to the development and implementation of new industry standards and practices, in areas such as quality management, paperless operation, security, customs compliance, special cargo transportation, and others.
Support to discussions with regulators, when a description of the generic industry transportation process is required.
Support to air cargo industry participants looking for a reference to improve their internal processes and/or developing common processes with supply chain partners.
The MOP guidelines recognize that the processes and sub-processes contained herein may not describe the exact processes applied by each air cargo participant in their own operations. It does represent, however, a good description of the process that the air cargo industry can aim towards, with a view to harmonizing procedures across stakeholders, improving overall quality, and responding to regulatory requirements.
It is anticipated that this MOP will continue to evolve over time as requirements and industry processes evolve.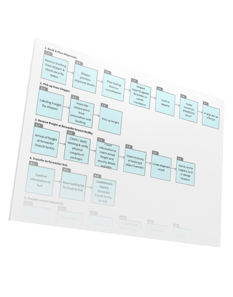 A total of 19 main processes have been identified in this MOP, from shipper's door to consignee's door. These processes belong to one of five categories of activities as follows:
Origin Forwarder
Origin Carrier
Transport Carrier
Destination Carrier
Destination Forwarder
The following diagram illustrates the master workflow: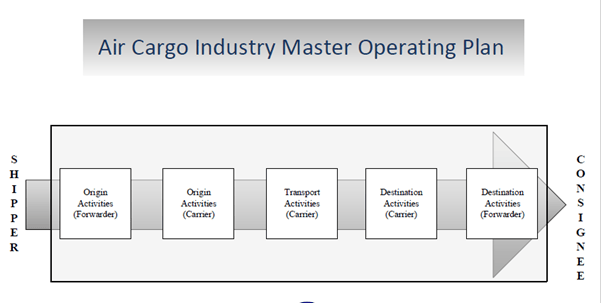 The Carrier part and the forwarder part screens capture the essence of the MOP: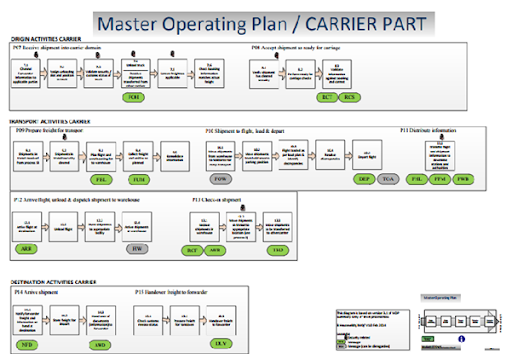 SkyRadar has developed training solutions around the e-Cargo process and related security requirements, for airports and aviation academies. Contact us to find out more.
References