SkyRadar offers the most exhaustive end-to-end Tower Simulator in the market, including 3D TWR, APP, ACC, but also GND & A-SMGCS and more. Based on an operational ATC system, it is a suitable tool for ATCO and ATSEP training.
The design of the system is fully in compliance with ICAO and EUROCONTROL standards and recommendations and the manufacturer is certified by Civil Aviation Authority for design, development and implementation of Aviation Ground Facilities. This means that all components of the simulator are designed, developed and manufactured according to the same quality and reliability standards as operational ATM Systems.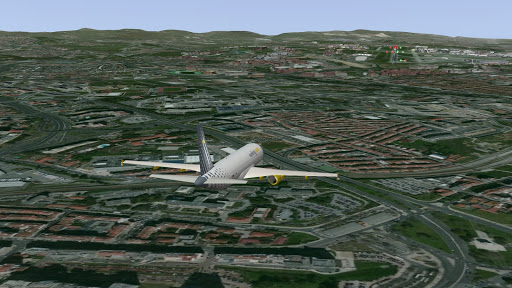 The simulator is actually based on an operational ATC system which is deployed by many civil and military operators. When feeding the inputs of the operational system with simulator data it turns into a simulator.
Operational System turned into a Simulator
But it is more than what most competitors offer. The user gets the full live experience and the possibility to experiment on any possible scenario. Unlike most other vendors, the solution proposed in this offer is a real ATC solution, compliant to international standards (ICAO, EUROCONTROL), made by Air Navigation and Control Experts for Experts. As not only the front-end is real, but also the back-end, the data communication and the voice communication system.
Fully End-to-End with Real Radar Sources for ATCO & ATSEP Training
SkyRadar's primary and secondary radars can be bound in (through standard protocols like ASTERIX), as well as live-data from the Airport, FIR or the RadNet. This opens up the simulator for ATCO as well as ATSEP training.
The ATCO personnel can learn procedures, regulations, emergency handling etc.
The ATSEP can benefit from the full environment, where he or she can learn the service, maintenance and emergency situations in a close to real environment with real components.
Including RASS-S and Using Internal BITE
The system can even be connected to supporting systems like the RASS-S, including the primary and secondary data source, integrating the internal BITE features as well as external test and calibration, responding to the demand of recent ICAO and EUROCONTROL standards.
Detailed Description
The solution is used as operational system in civil and military aviation, as simulator and training system in civil and military navigation and control as well as maritime navigation and control.
The high quality data logs produced by the simulators makes it the preferred solution by many renowned space research centers. The comfortable scenarios make it the ideal solution for homeland security as well as disaster recovery training. Those disaster and homeland security trainings increasingly become part of many air traffic control training programs - given the increased risk of terror but also the awareness of disasters (earthquakes, tsunamis, volcanoes)
The simulator is built around a standard ATM System embracing it by sources of simulated data as if these were coming from real sensors, CFMU, adjacent sectors, meteo systems etc. In specific configuration the system can combine real and simulated data for advanced teaching experience.
simulation and visualization of aircraft and other objects with fully configurable kinetic performance envelopes including 3D and 2D visual presentation for tower and ground with high fidelity of their behavior, as well as consistent 2D visual presentation for the ATM equipment
simulation of weather including wind in four layers and windshear;
libraries of operational databases to be used in the most flexible way including 3D models of aircrafts, ground vehicles, aerodrome equipment, lighting and buildings,
preconfigured airports
databases of flights to select from and transfer between exercises
databases of weather scenarios
operational Voice Communications System
operational Recording & Replay system with fully time synchronized audio / video
operational Time Reference System
sophisticated tools for exercise preparation allowing graphical exercise visualization,
intelligent databases
high system flexibility and user design freedom through databases preparation
extension possibilities like primary and secondary radar sources, RASS-S, SDPS and RDPS solutions etc.
In addition to the functional features, the simulator includes a Training Management System as an ecosystem allowing to organize, monitor and record the training and its quality, as well as to share information within the Training Centre.
Modularity
The system is fully modular, open and expandable. The training academies could start with a small solution and build it up. Or they could update an existing older simulator (as we have APIs to many existing solutions). Existing equipment like standard VCS, or operational systems, radar sources, FDPS, or other systems can be integrated.
The simulator aims at qualifying your personnel in compliance with ICAO's and national standards - and it should fit into your budget.