SkyRadar will exhibit at the World ATM 2022, Hall 9, Stand #1311, 21.-23. June in Madrid. Our focus will be Training Radars, Electronic Warfare, Tower Simulators, and Cybersecurity. Please fix an appointment with us at sales@SkyRadar.com, so that we can reserve sufficient time to discuss your project. Learn more about the subjects we will showcase at the conference.
Training Radars
SkyRadar has strongly enlarged its portfolio of radars. The NextGen 8 GHz Pulse / Doppler radar can now be extended by a 24 GHz FMCW and a Noise radar as well as by a sonar. In addition, a special ATSEP oriented trouble-shoot trainer allows to monitor, assemble, and service transmitters, receivers and antennas.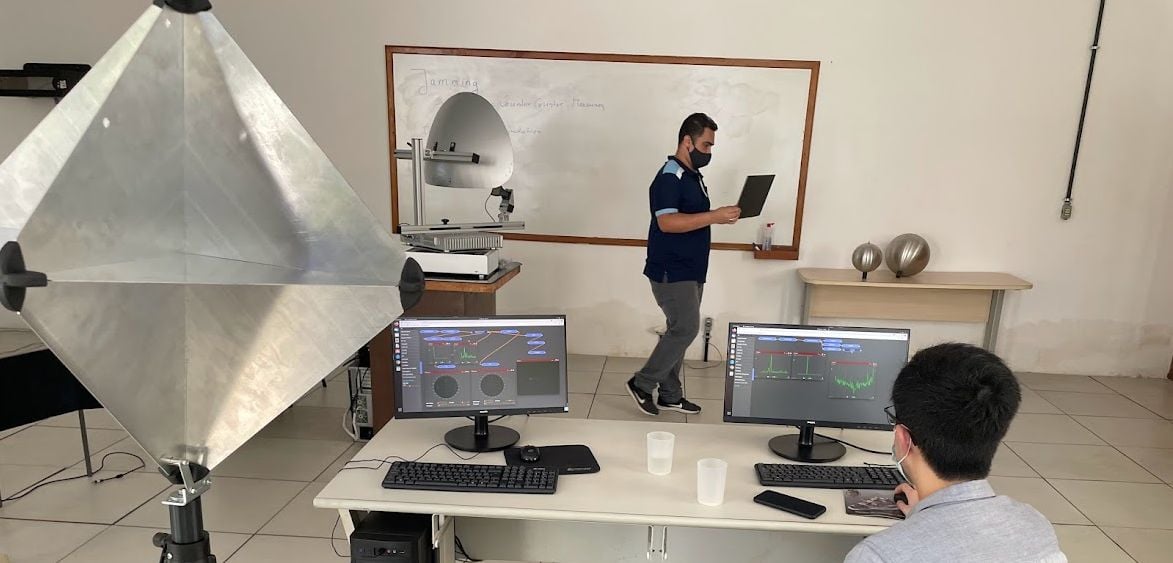 The digital signal processing line "FreeScopes" also grow strongly. The Basic sets FreeScopes Basic I and Basic II cover all the essential general algorithms and scopes, from STC and CFAR to Kalman and FFT.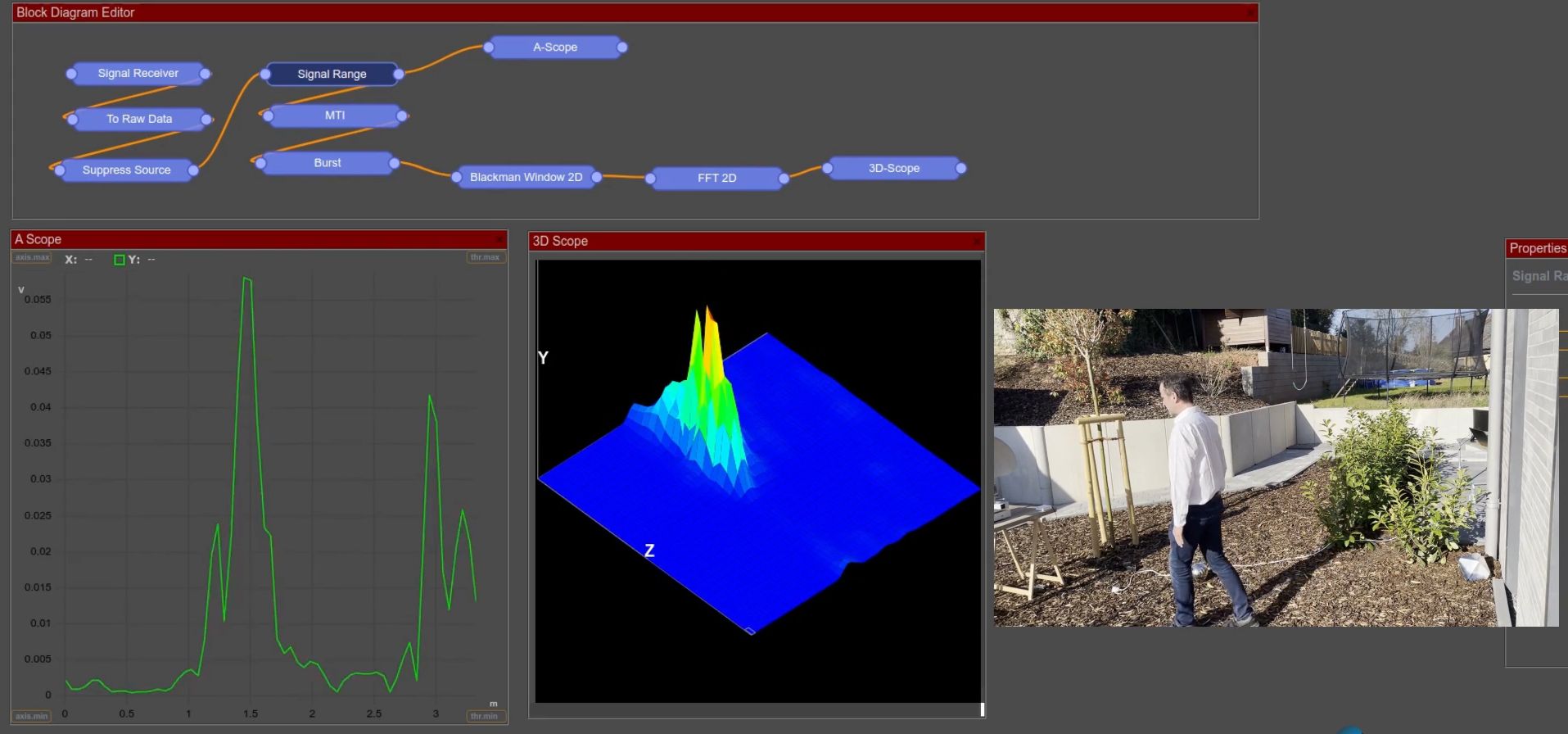 The modules FreeScopes ATC I and ATC II cover ATC and military oriented surveillance and tracking. The technical radar simulator SkySim allows to simulate in a flexible way Pulse and FMCW radars.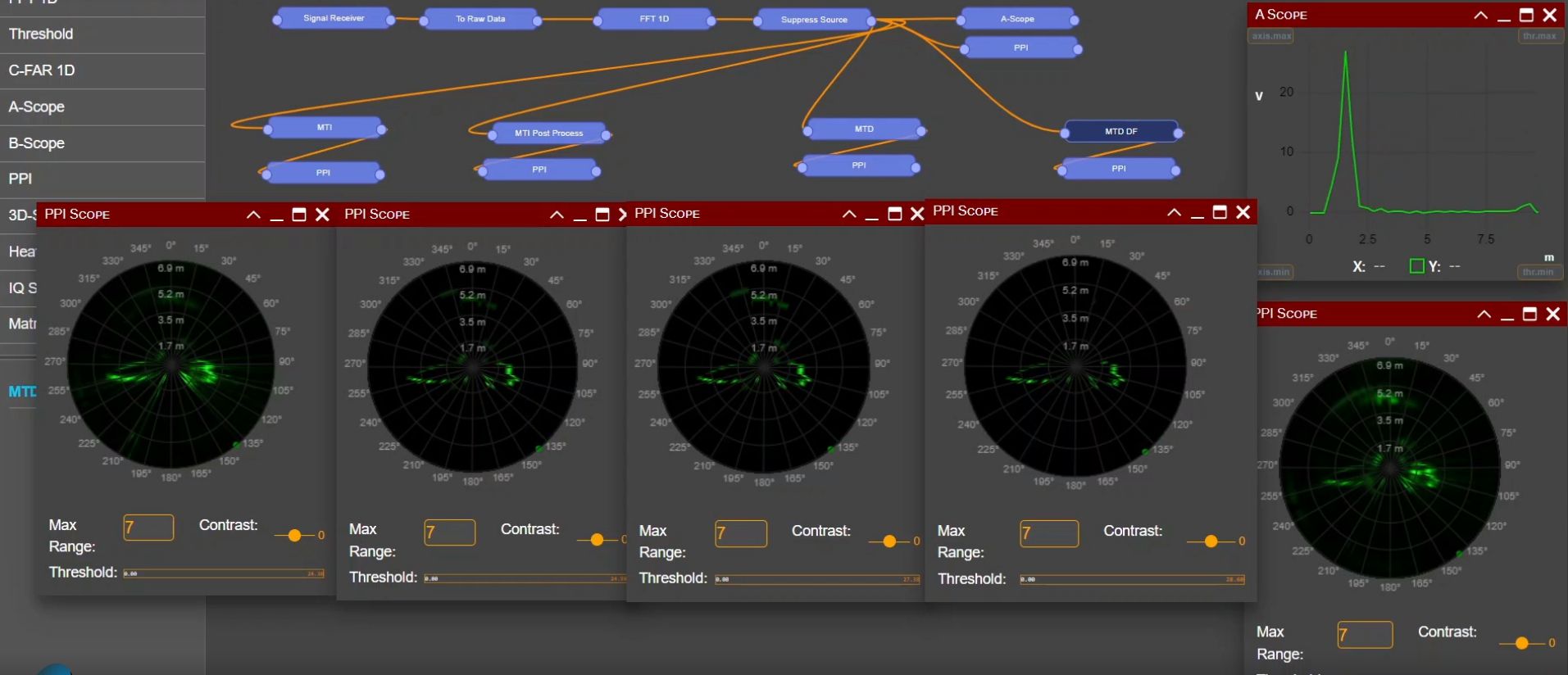 The Monitoring tool suite trains ATSEP to reduce down times by suvervising system health and training escalation routines.
Electronic Warfare
The Electronic Warfare tools prepare military radar officers and service personnel on the defense against jamming and deception attacks. In a simulated for and with real physical jammers, the trainees learn how to ward off spot and barrage noise jamming, or DRFM attacks like range deception, angle deception of speed deception.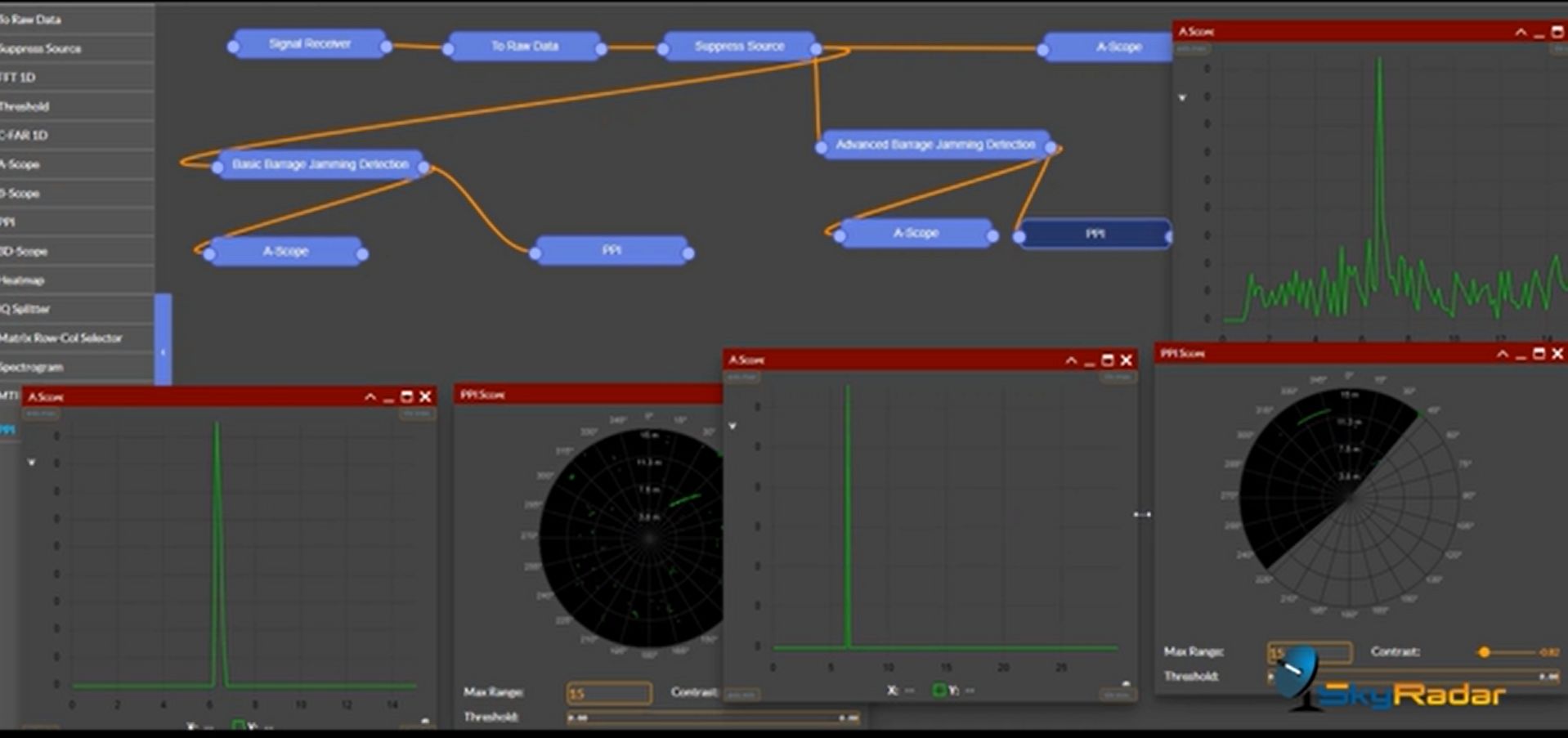 Also the monitoring tool suite joins in and supports defending jammer and cybersecurity attacks.
Tower Simulators
SkyRadar's successful Radar and Tower simulator builds on an operative system, filled with simulated ( and potentially with additional live data) and pseudo-pilot communication.
Skyradar offers a special civil version and a military version.
The civil version is optimized on Civil Aviation processes as required by ATCO and ATSEP, including Monitoring and Rapid Recovery solutions.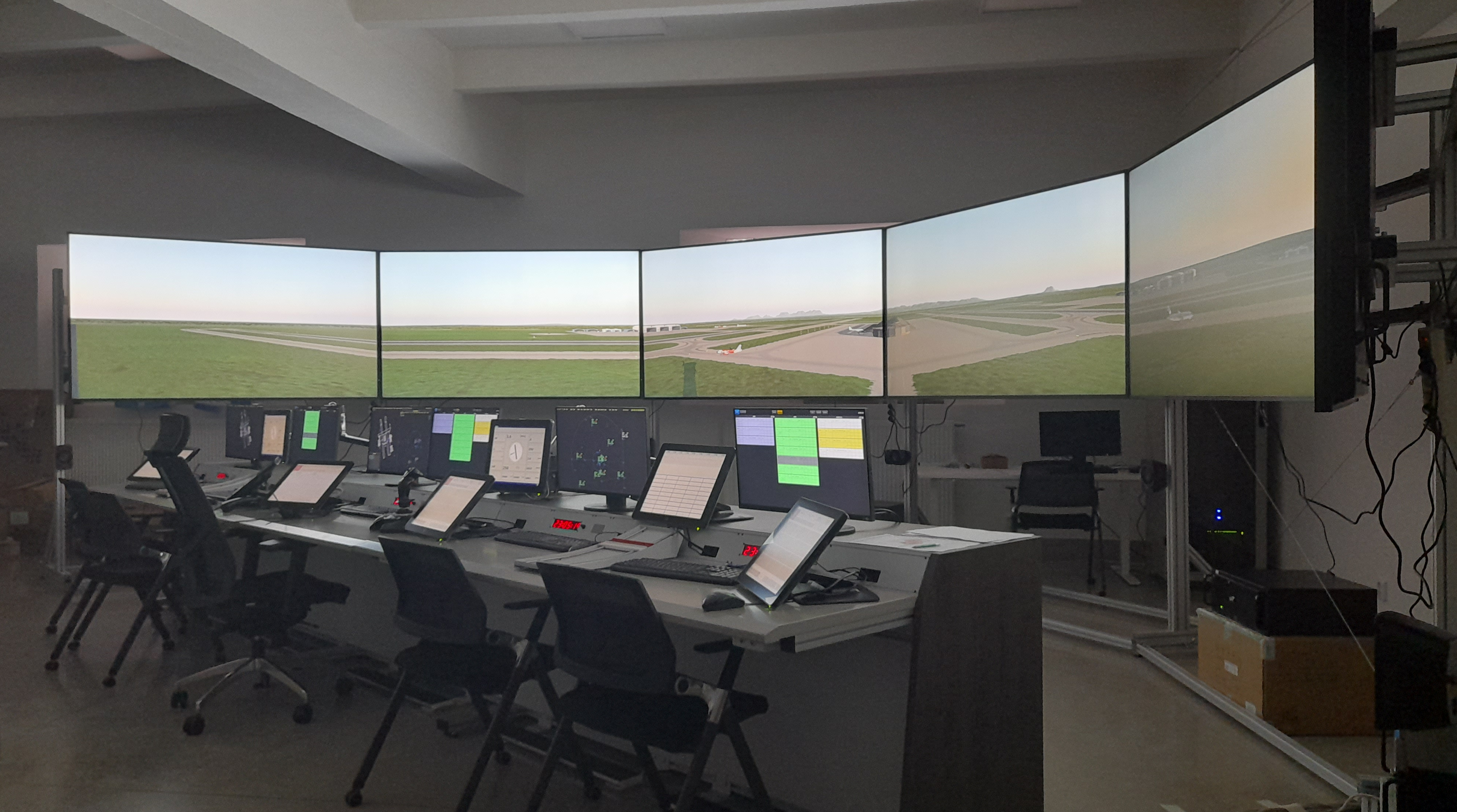 Military solutions embrace specific military processes and procedures, like attack scenarios but also special solutions like mission planning or dynamic interception.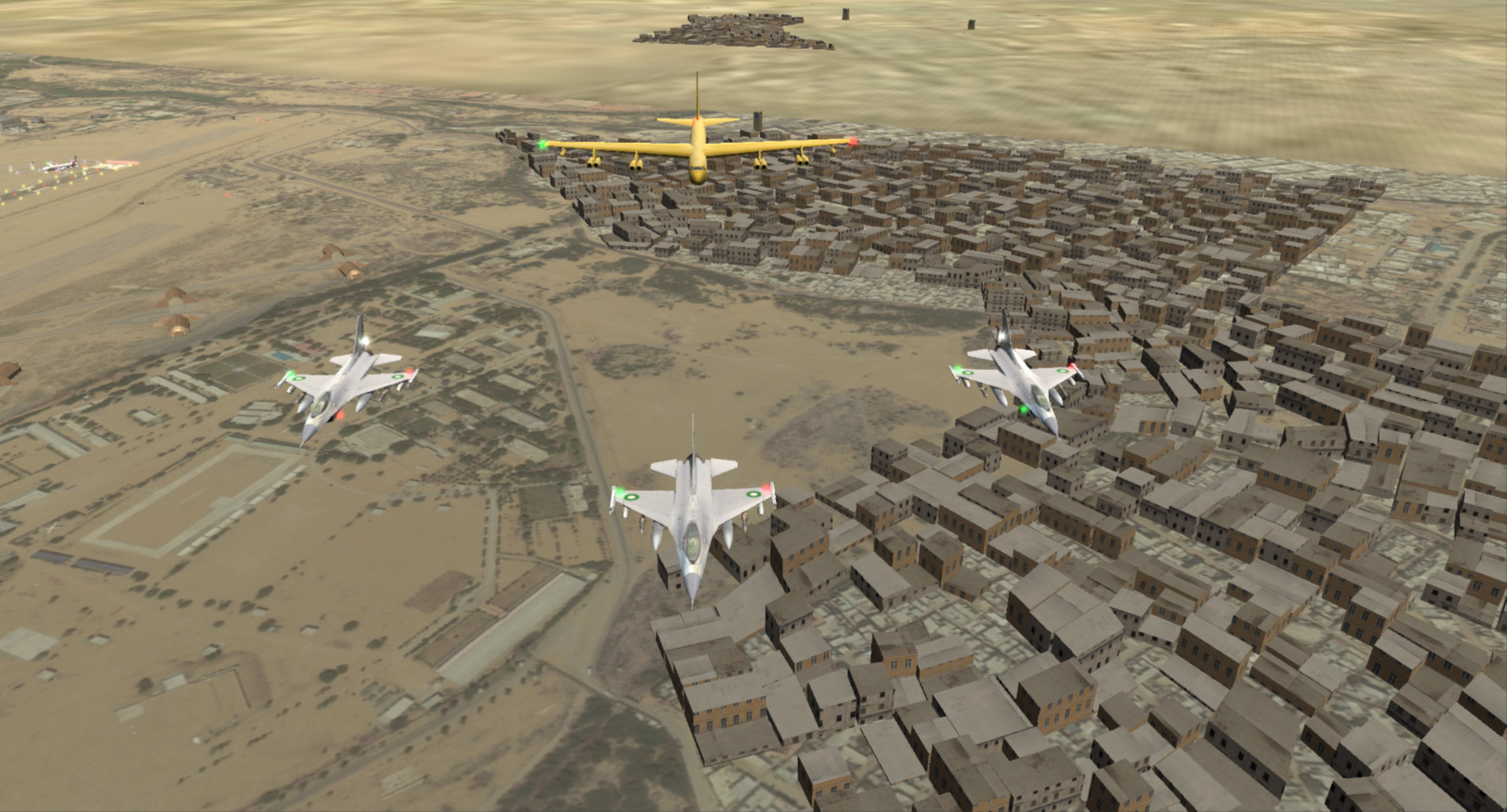 Cybersecurity
In recent months, cybersecurity became a dominating issue for civil aviation but also in the context of military surveillance. SkyRadar has been active in Cybersecurity for many years and offers cybersecurity training solutions optimized for civil and military surveillance contexts.
Best fix an appointment to secure your time slot with us at the conference. See you there to see more ....