In the beginning of the 2000s, the SAP's research director told me IoT will be the next big thing. Now it's here. So let's make money with it - but beware the wrong evangelists. But where is our role?
When Lutz Heuser, at that time Senior VP and Head of SAP Research talked about the IoT, we were still accustomed to analog modems making strange noise when connecting to the telephone line, the internet of services was still a legend and Cloud computing would have sounded like a new esoteric movement, trying to milk chemtrails.
When talking to European investors about Seed capital for some IoT ideas around 2008, they appeared puzzled. Afraid of having to control software and hardware, they preferred to go for Online Karaoke.
But today even the most clueless MBA starts understanding that there is something behind the IoT. And for them it is a pretty straightforward calculation:
There are only max 7 Billion human endpoints for Internet of Service applications, but zillions of things qualifying to be future users. That is the reason why the length of IP addresses where extended some time ago. And every user/thing is a recurring customer.
Step right up: The cold buffet is open, and it's pretty hot.
Is now the time of the IoT?
Twenty years ago consultants told me, it is now the time for the knowledge society.
Just create digital knowledge and you get rich!
That was not such a bad idea until Jimmy Webb invented Wikipedia and democratized knowledge. And yes, when he killed my business model.
Eventually, the gold mines turned out to be elsewhere. In offering outsourcing services to corporate and private customers and making existing services better, faster, cheaper and ubiquitous through network and scale effects.
Why should it be the right track now to move towards the IoT?
Doesn't it risk to be just another pitfall?
We are sure that it isn't. To understand why, let us look at some major reasons why today the IoT makes sense.
The Advantages of the IoT
Fist of all it has all the advantages of the Internet of Services / Cloud computing world:
On-demand self-service
Resource pooling and resulting financial advantages
Rapid elasticity
Measured service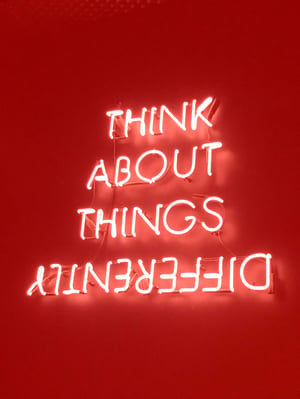 Yes. We know these advantages. Instead of doing things in parallel multi-million times, just connect to a cloud service, and share the economies of scale with the cloud service provider and the ecosystem of co-users. The services can be used on-demand when needed and supplied as a service. We only need to pay on a consumption basis.
Those readers coming from the manufacturing side know what we are talking about. A manufacturing machine rapidly amounts up to several 100.000 EUR. It would be a dream to have it as a service.
But there are some more advantages which are pretty recent and of significant value. We will list them hereafter.
Big Data and Artificial Intelligence is available
Sensors and production processes produce vast amounts of data, big data!
Platform-as-a-Service providers and Software-as-a-Service providers can handle big data. And increasingly Artificial Intelligence is available, able to read, aggregate, interpret, extrapolate the data and much more.
Big data means that individuals and companies can feed-in their data, but also benefit from third party data and gained insight which may help to interpret the specific case. In the case of the pace maker, artificial intelligence may alert, based on comparative data, in case of the risk of a heart attack.
The networks are ready
Today the network infrastructure is ready: 5G is standing at the doorstep. Fiber is virtually available for all the major industries and private households. So the excuse of a non stable internet is obsolete.
The hardware is ready
Hardware is ready too. Computers are technically able to read, compute and store high amounts of small data packages. Concepts like SAP's HANA even allow to always access this data just in time, always awake in some kind of huge RAM.
Security in the hybrid cloud is ready
Security in and around the hybrid cloud is important. Think about a pacemaker, a remote controlled passenger aircraft, autonomous vehicles or a sensitive manufacturing process.
It would be fatal, if the hybrid cloud where data is processed or stored could be hacked - or the data in transit could be manipulated, on its way from the pacemaker in grandmother's body to the cloud and back. Hijacking would be devastating.
To get a rapid understanding of the the various architectures and protection mechanisms, read the white paper which we wrote with our colleagues at Utimaco.
With cryptographer Martin Schmitt we looked exemplarily at security in automotive networks through blockchains.
Who will provide the platforms?
I just read an article by one of the top five management consultancy firms, where the authors give advice on how to create a successful internet of things market place. Why would these authors refrain from creating such a market place if it really was a gold mine? Our advice: they should stop dreaming!
Digital service market places follow the fast network effects. There must be a reason why there are only 3 big surviving cloud computing platforms. John Sterman, the director of the MIT System Dynamics Group at the MIT Sloan School of Management provided interesting tools to model the underlying business dynamics. The relevance of scale and network effects (in offer, user community, and technology) is so inexorable that 2nd and third best will be kicked off the market before they even started. Remember my Wikipedia experience in the beginning of this article.
Yes, there may be niches, but most likely these niches will also be sucked up by the big players who already today have the high volume ecosystem of users connected to their platform.
Their ecosystems are big enough to serve as "base value", that provides the "network attractiveness" which makes service providers hook to such platforms rather than venturing with no-names. To get a deeper understanding of platform base values and network attractiveness, read more in our article "Cloud Services: Network Attractiveness and the Secrets of Viral Growth".
The big ERP and SCADA platforms have successfully entered the cloud (some of them are still working on it, but they will eventually get there).
In the sequel of this article, we will talk a bit more about Microsoft, SAP, Siemens, Google and their contributions; and about what we can learn from Banking as a Service.
Yes, honestly, the bankers already started what we engineers still have to implement: Open Banking and Financial Service Platforms. Chapeau and humble appreciation to the notoriously underestimated bankers. They are doing an awesome job.
Read my article on Banking as a Service from 2016 to gain insight into the analogy of banking. Together with Stefan Hansen, we have been writing lots of articles on crypto in open banking platforms and SaaS platforms.
How can we make money with it?
First of all, we can embed it into our products. Let us open our offering up to the IoT. Whether it is a B2B solution, or our inhouse manufacturing process, or end consumer products. On the B2B side, the IoT is already slowly blending into the internet of services. But we have not reached the tip of the iceberg. Also for the consumer market, opportunity is endless. Medical devices, household support, examples are endless.
I personally refuse to buy a lawnmowing robot where I need to dig holes all across my lawn and bury electrified wires just to tell it where to go and where not. Why did we shoot all these GPS satellites into the sky?
And yes, my vacuum cleaning robot would do better with a bit of intelligence, I mean, intelligence is available, why not use it? Vacuum cleaner lost, please carry it to the docking station. Heaven...
Structural Challenges and Regulative Burdens
Dawn Illing, expert for market development in IoT and cyber-security points out that structural problems need to be addressed. Big Data, Open Data, Privacy Regulations, Intellectual Property and Competition Law are obstacles that need to be considered along the way, particularly as the EU commission recently launched an antitrust competition inquiry into the IoT sector.
This is part of a ramp up process of new markets, as we saw it in the deregulation of the telecommunication sector or PSD2 as prerequisite for the opening of the banking landscape.
What does SkyRadar have to do with it?
Since we started in 2008, SkyRadar worked with intelligent sensors, connected to (private) cloud applications. Now it is the time to allow intelligent sensing to support products and processes.
Our team of experts can assist or guide you in opening up your product solutions to intelligent sensor applications in the IoT. We can provide the middleware, the AI algorithms, architectural choices and the business understanding to harvest opportunities and latent network effects.
The author, Ulrich Scholten is cofounder of SkyRadar. He has been working on internet platforms since the early 2000s. Ulrich holds a PhD in information technology and owns several patents on cloud-based sensors. His research is regularly published in highly rated journals and conference papers. Dr. Scholten publishes on cloud computing, (radar-based) sensing and the IoT. From 2008 - 2014, he was associated research scientist at the Karlsruhe Service Research Institute (KSRI), a partnership by KIT and IBM, where he researched network effects around web-platforms together with SAP Research.