This Cargo Handling Training System provides an environment for technical and procedural training of aviation security and the CARGO supply chain as expected by IATA and EU in the context of ACC3 (protected supply chain limited to certified forwarders, carriers and GHAs). Computers get access the LAN or Wireless LAN, enabled through the SkyRadar Cloud Server.
This training laboratory helps to train the planning, management and operation of secure supply chains with respect to
Secure eCARGO supply chains including certified agents and communication, protected against malicious attacks, manipulation, data theft and intrusion of unregulated players.

Secure physical CARGO supply chains, with state-of-the art Surveillance, Control and Data Acquisition, RFID, integration into eCARGO and the possibility to isolate specific Unit Load Devices (ULDs) in a fully automatized approach

Cyber Security Training subsystem, teaching the cyber-protection of the eCARGO supply chain

Help air carriers and their supply chains to get ready for successful ACC3 designation.
Subjects
e-Cargo
SkyRadar e-Cargo (also referred to as "eFreight") is a simulation application based on the IATA e-CARGO standard and the air cargo industry transportation business process (Air Cargo Industry Master Plan) by the Air Cargo iQ Interest Group. Using this tool, you can track the movement of air cargo from the point of booking it with a freight forwarder as a consignor, and ensuring its arrival at the consignee.
Booking a shipment with a freight forwarder

Selecting a carrier

Generating a waybill and other documents

Reaching the shipment to the carrier (airline)

Completing ground handling activities

Loading the shipment at the port of origin

Unloading the shipment at the destination

Transferring the shipment to the freight forwarder at the receiving end

Reaching the shipment to the consignee

Enabling a view of the customs activity within the application
Cyber Security System Trainer
Simulator to create threat awareness and to teach threat detection, prevention and post-attack recovery around the eCargo supply chain.

The objective of these practical exercises is to help teaching system designers, managers and users as well as students to gain the following competences:
Understand the nature and impact of cybersecurity threats and being able to judge airline system threats and vulnerabilities

Learn to analyze latent threat-potential through security weaknesses in existing or new systems in a structured way and be able to close loopholes

Learn to detect attacks and handle them with the objective to reach rapid system recovery and most limited damage
The trainer includes
attack scenarios:

sniffer attacks,

insider threat,

trojan horse,

identity spoofing,

upstream attacks,

etc.

defence scenarios:

f

irewall,

SSL,

2 factor authentication,

etc.
Interactive simulator
The interactive simulator provides a guided learning invironment. It includes 3 panels:
The left panel consists of a status window, allocating the user / student within a process

The middle panel shows a procedure a transaction, followed by the student

The 3 panel simulates the procedure and a potentially involved thread scenario

Cyber attack experiment environment
The cyber attack experiment environment allows to practice within the e-freight route network. It is connected to the Cargo Management and e-Freight (Training) System.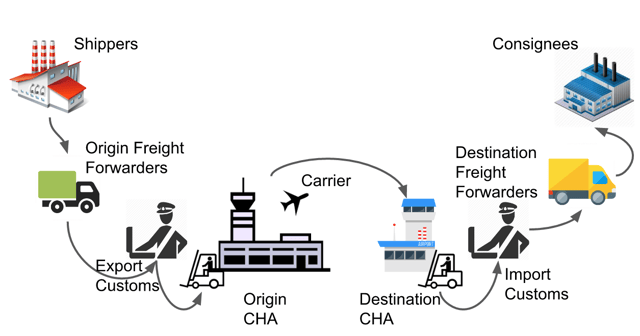 The trainer is equiped with a control panel, an analytics screen as well as attack panels for the teachers to activate threats.
X-Ray Scan Simulator (add-on)
This simulator provides capability for student with image interpretation skills and experience to be able to detect a wide variety of threat items within a restricted time.
The simulator represents a typical graphical user interface of an x-ray scanner with typical functions such as pseudo-colors, grayscale, organic, or metal.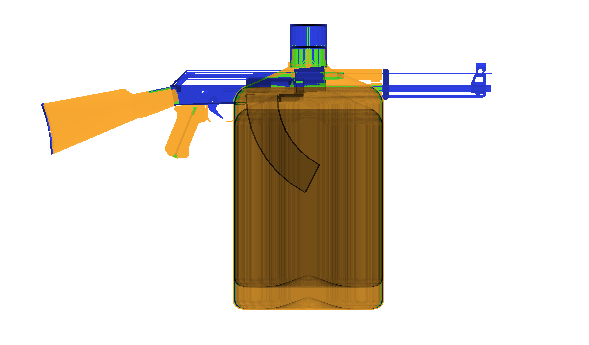 SkyRadar Cargo SCADA & Conveyor System (add-on)
SkyRadar's hardware cargo training system has a modern modular design and consists exclusively of high tech industrial components including
Drives, Control & Bus-Communication (ProfiNet, ASI)
Siemens SCADA and PLC control as just used in real CARGO applications
Modular Conveyor and Handling systems
The solution in fully integrated into the e-CARGO System. The hold and storage process is triggered by e-CARGO's Flight Data Processing system, process data are seamlessly exchanged between this system and e-CARGO.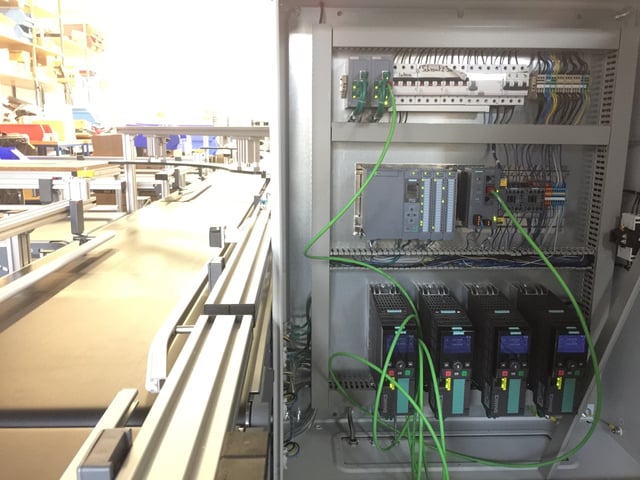 Technical Specification, server hardware
Each application (e-Cargo, cyber security simulation, cyber security experimentor, x-ray simulator) is supplied preinstalled on an industrial rack server.
We provide for all applications the Hewlett Packard HPE ProLiant DL20 Generation9. Only the SCADA & Conveyor system as well as the CloudServer have a different hardware, due to their specific system requirements.
The HPE ProLiant DL20 configuration includes the following:
Intel® Xeon® Processor E3-1240 v5 (4 Cores, 3.50 GHz, 8M Cache)

8GB (1 x 8GB) DDR4 2133MHz UDIMM

1 x 1TB SATA 3.5" LFF Hot Plug

Network Adapter 10/100/1000 Mbps Ethernet LAN,

Integrated Bluetooth 4.0 and wireless LAN 802.11 b/g/n featuring Single Band

Integrated Intel Graphics Media Accelerator HD (DX10.1)