Global Partners
Want to participate in the SkyRadar Global Partner Program? Click here please.
EUROPE

Didalab, France

Didalab is an internationally active European manufacturer of didactic material for universities, technical and vocational colleges as well as for corporate training departments. Didalab has an established distribution and partner network particularly in the French speaking countires. Didalab is experience with radar technology
for more than 20 years and has equiped and services renowned institutes like the Ecole Nationale de l'Aviation Civile in Toulouse, France.
Contact:

Didalab, Z.A. de la clé Saint Pierre 5, rue du Groupe Manoukian, 78990 ELANCOURT (France)
Tel: +33.1.30.66.59.63
Web: www.didalab-didactique.fr
Email: ge.dir@didalab.fr
SkySoft ATM, Switzerland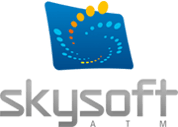 SkySoft ATM is a globally active developer and turn-key provider of new generation ATM solutions. SkySoft-ATM brings new and original concrete solutions to the many challenges facing today's Air Traffic Control. SkySoft-ATM provides operational ATM solutions, Legal Recording solutions for ATM data, an open source environment for Air Traffic Control and Radar Training solutions. SkySoft-ATM is a daughter company of the Swiss ATC operator
SkyGuide.
Contact: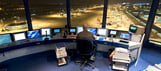 SkySoft-ATM,Rte de Pré-Bois 15-17, CH-1215 Geneva, Switzerland
Tel: +41 22 417 47 70
Web: http://www.skysoft-atm.com/
Email: info@skysoft-atm.com
ASIA
AEROER, China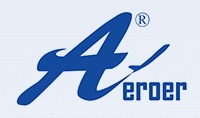 AEROER is a technology company in civil aviation systems supply, education and training. The company is operative across China and works closely with the leading technical universities in China.
Contact:
北京航通天下科技有限公司
Tel: +86 10 8857 0498
Web: www.aeroer.com
Email: sales@aeroer.com
Akademika, India – Falcon, India

The sister companies Akademika, India and Falcon, India have been active in India and internationally for more than 25 years, developing, manufacturing and distributing technical training equipment in the fields of telecommunication
and electronics.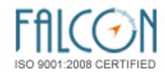 Contact:
S.No.15/8, Unit-No 9, Kruti Industrial Estate, Opp. Sangam Press, Kothrud-411038. Utara, 14240, Indonesia
Tel: +91 90049 04462,
Web: www.akademika.in
Email: info@akademika.in
Bangun Energi, Indonesia

PT. Bangun Energi is a growing technology company in civil aviation systems supply, education and training. The company's office is located in Jakarta, Indonesia.
PT. Bangun Energi works together in partnership with broad range of educational, industrial and commercial customers to provide them customized solutions that drives their productivity and operational effectiveness.
Contact:
Jalan Bukit Gading Raya
Komplek Gading Bukit Indah, Blok V/2, Kelapa Gading, Jakarta Utara, 14240, Indonesia
Tel: +62-21-45854517
Web: www.bangunenergi.com
Email: cs@bangunenergi.com
Beyd, China

Beyd is a provider of technical training solutions, focusing on radar systems. Beyd works with European partners, for Industriy, Akademia and Military Customers.
Contact:
深圳市佰誉达科技有限公司版权所有 粤ICP备15021962号-1
Tel: +86 0755-2328 2845
Web: www.beyd.com.cn/
Email:info@beyd.com.cn
Synetcom International, Singapore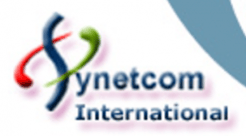 Synetcom especially deals in areas of Communication & IT, Aviation & Aerospace, Weapons & Explosives, State of the art equipment for Law Enforcing Agencies (LEAs) — We can assist you in business development for Government – Military and LEAs procurement – our business and technical experts prepare proposals, file and process on your behalf, also do necessary lobbying and manage the complete logistics of the projects till
completion on behalf of Principals.
Contact:
22 Tuas Ave 4, Singapore 639372
Tel: +65 6323 2263
Web: www.synetcom.net
Email:singapore@synetcom.net
TBSS Kai Kinh Company Ltd., Vietnam

TBSS provides Consultancy and System Integration of Coastal Surveillance Systems, Radar-Systems, Electro-Optics and Vessel Traffic Systems in Vietnam and Singapore.
Contact:
TBSS, S57-2 Sky Garden 3 Phu My Hung, Tan Phong Ward, District 7, HCMC, VN
Tel: +84 1638006000
Web: www.tbsskhaikinh.vn
Email: karheng@tbssc3e.com
WILKO AERO, Korea
WILKO AERO

is a turnkey provider of Aircraft and Airport equipment and spare parts, active in South East Asia. The company is accredited by many Airport operators, military and governmental bodies as well as Aircraft operators. The products range from utility aircrafts like Firefighting Aircrafts, via Satellite and Aircraft Components to Radar Training Systems.
Contact:

Tel: +82-31-970-1816
Web: www.wilkoaero.com
AFRICA
Blue Quadrant, Kenya

Blue Quadrant Limited, an end-to-end provider of Communication, Navigation and Surveillance solutions for the Aviation industry. Blue Quadrant'S mission is to make flying safer, comfortable and efficient. The team works with all stakeholders in the Aviation industry and serve them to achieve their vision.
Blue Quadrant has the solutions and experience in Radar Training Systems, Search & Rescue Management, Emergency Response Management, Air Side Vehicle Surveillance, Simulators, Mobile Air Traffic Control Towers, Flight Calibration and System Integration for NAVAIDS.
Contact:
Blue Quadrant, Nairobi, Kenya
Tel: +254 720 251 111
Web: www.blue-quadrant.com
Email: info@blue-quadrant.com