SkyRadar Parabolic Reflector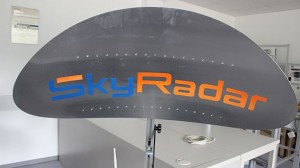 A stainless steel parabolic reflector calibrated and optimized. The reflector is placed on a variable mounting with adjustable slope angle. It allows for experimental verification of the radar equation or impact of focus and reflection on radar beam. It also enables to increase the system's reach.
The Azimuth is 1° - 2 °.
Parts
Calibrated reflector
Adjustable mounting
Prerequisites
Extensions
whole Family of SkyRadar Modular Radar Training System
SkyRadar Modular Radar Training System - Parabolic Reflector

Parabolic reflector, mounting and adjustable slope angle to expand SkyRadar's base unit

Brand: SkyRadar Modular Radar Training System

Manufacturer: SkyRadar

Model: SkyRadar PSR-Parabol-Ver.5.0

Product ID: SkyRadar PSR-Parabol-Ver.5.0

price on request, New