PSR Tracking
Part #: SkyRadar PSR-MTI-Ver.4.1


PDF
SkyRadar Target Tracking is part of SkyRadar's Radar Training System. It is a fully automated target tracking device. Applying the Moving Target Indication Procedure, it discriminates targets against clutter. Indicated targets are automatically tracked. For this, the radar antenna works in pivoting mode.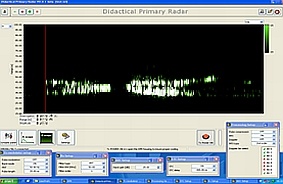 The Target Tracking Module consists of:
One (1) license for Target Tracking software activation (software deployment into the hardware factory-provided).
The Module has the following features:
Multi-functional Target Detector (MTD) function (using Doppler radar)
Multi-functional Moving Target Indicator (MTI) function
Fully automatic tracking of indicated target through the antenna, operating in pivoting mode
Target Plot creation and display, see Figure 20 and Figure 21
Recording of Target Plot
Student can experiment on additional filters and algorithms including own developments (i.e. with MATLAB, see Chapter 3.6).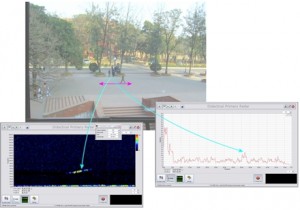 Contact us and ask for SkyRadar's modular radar training system.