Investor Relations
The Team:Skyradar is a team of engineers and security experts with a close link to research, committed to further develop human security but also the protection of identity.
The Founders:
Eric Moskwa – Eric has more than 25 years of international experience in the world of High Tech system development, implementation and service. He has been doing
development for many years as system partner for Siemens as well as for Bosch (Bosch Automation, Bosch Rexroth).
Eric is the leading shareholder in Koester Systemtechnik. He is a devotee of Kung Fu (Ving Tsun) and is currently learning Japanese.
Dr. Ulrich Scholten – Coming from a research and implementation background, Ulrich has been working in the fields of Air Traffic and Airport Security for many years, cooperating with strong national operators such as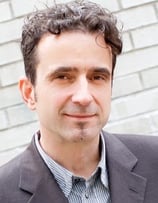 He chairs the UAE-based investment house and think tank VentureSkies. In 1998 Ulrich initiated INGENATIC, a spin-off from the Bosch group in the fields of simulation-based learning. He capitalized the company together with the German Private Equity group Afinum and sold the company to an Asian-European consortium in 2008. Since then, INGENATIC has been part of the Indian Company S.Chand Edutech ltd where Ulrich was a member of the supervisory board until spring 2012. Pushing technology further ahead, Ulrich is research associate at Karlsruhe Institute of Technology. In his free time, Ulrich loves mountain-biking and plays piano. More on Ulrich's research can be found under www.UlrichScholten.com