Cargo & Luggage Scan Simulator for Safety & Security training
Pseudo-colors, grayscale, organic, metal!
This simulator provides capability for student with image interpretation skills and experience to be able to detect a wide variety of threat items within a restricted time.
The simulator represents a typical graphical user interface of an x-ray scanner with typical functions such as pseudo-colors, grayscale, organic, or metal.
The scan-simulator is the base module of a full CARGO laboratory.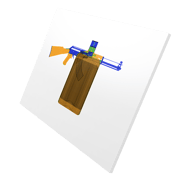 The system includes various x-ray methods and in manufacturer neutral. The teacher can set up ULDs to be analyzed by the students.
Fill in the form to the right to contact us and state your specific requirements. It will be our pleasure to help you conceive the most suitable and economical solution for your inidivdual requirements.