Primary Surveillance Radar for
ICAO-based ATSEP training
One of the leading primary surveillance training radar with unlimited concurrent users!
The primary surveillance radar can be used through the ATSEP student's learning path from the Initial training , through Unit and Continuation Training up to development training of your examiners, instructors and supervisors.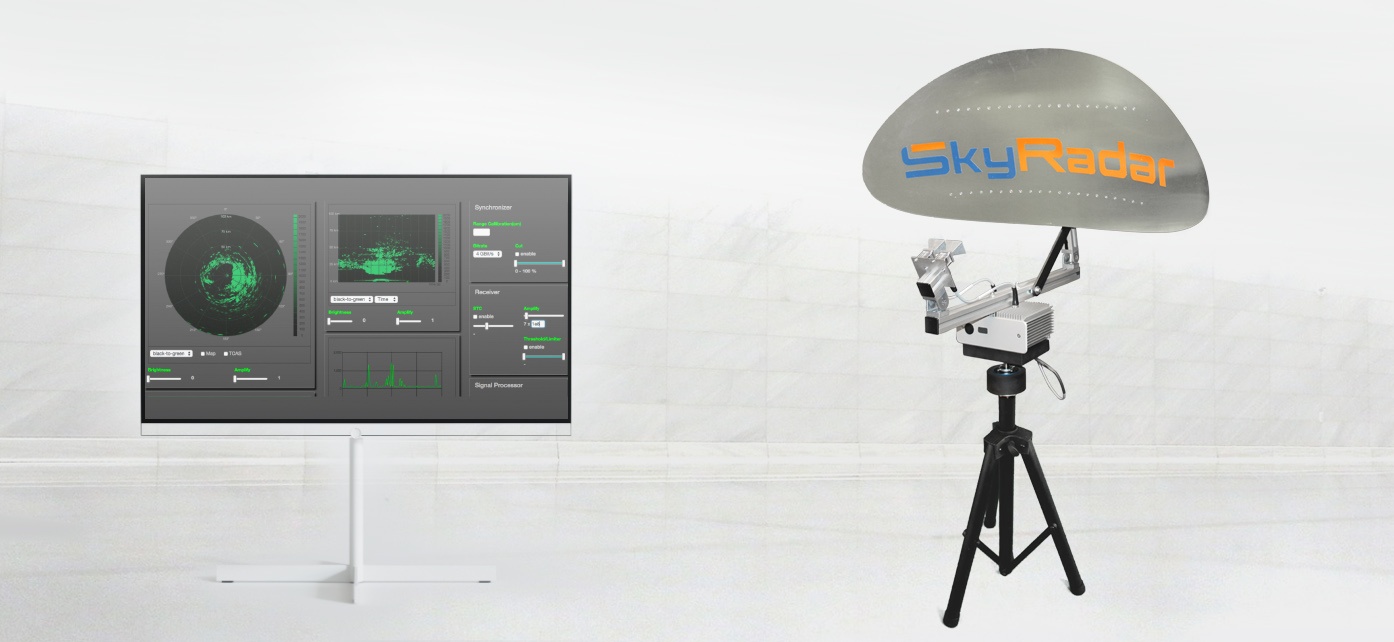 The system can be easily started up. It can be used in a classroom context to explain the radar principles as well as in self-learning phases. The radar is designed for perfectly save indoors and outside operation (transmitter output power significantly lower as such of a mobile phone).
Scopes (enabled through FreeScopes)

A-Scope
B-Scope
Plan-Position-Indicator (PPI)

Amplification

Amplification of raw signal (IQ signal) at receiver
Amplification of filtered signal in the scopes

Filters and Signal Treatment

Sensitivity Time Control (STC)
Signal Threshold and Limiter
Range Calibration and Extension
Cutting out selections of the signal range
Moving Target Detection and Indication
and more
The radar serves for demonstration purposes in the basic phases and helps e.g., with familiarization and configuration in later stages (e.g. emergency, when there is a system failure), giving hands on experience. The student will get a deep understanding of the calibration of primary radars and of the impact of changes in the radar setting on its visualization in the scopes.
Fill in the form to the right to contact us and state your specific requirements. It will be our pleasure to help you conceive the most suitable and economical solution for your individual requirements.
Or read more about the system's technical details here.
To learn more about SkyRadar's FMCW Radar read on here.