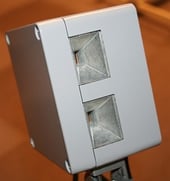 This product is obsolete. For the current version, please go to: PSR-Base Module
Part #: SkyRadar PSR-Trans-Ver.4.1
The High Precision Radar Transceiver Module is part of SkyRadar's Radar Training System. It is a shielded unit for low-noise data reception and processing optionally replacing the standard processor and horn antenna unit provided in the SkyRadar Base Unit. Short internal wiring and a shielded box assure high precision signal emission, reception and conversion. The process is reconfigurable in a comfortable way through the SkyRadar Navigator. The unit can be easily mounted. It includes an integrated set of horn antennae. In contrast to the standard unit, the two horn antennae are vertically arranged. An interface provides analog and digital outputs of the Q- and I raw signals for measurement through an oscilloscope.
The Precision Processor Module consists of:
One (1) shielded integrated box
One (1) license for configuration through the SkyRadar Navigator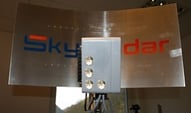 The Module has the following hardware features:
Integrated power supply
Integrated analog / digital signal combiner and converter
Data acquisition interface
Two BNC connectors for digital signal output
Two BNC connectors for analog signal output
The Module has the following software features: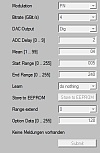 Comfortable configuration panel
Range adjustment (start and end value, qty of data units)
Carrier signal manipulation
Modulated signal manipulation
DAC and ADC manipulation
EPROM and RAM storage of settings
Contact us and ask for SkyRadar's modular radar training system.